WAX IS MELTING - a brand new Studio record.
BUY IT ON CDBABY

Bassist Paul Carmichael has written and produced a new CD "Wax is Melting" with 9 new, original compositions. Styles are energetic world jazz rhythms and sounds, ranging from hard funk, salsa, Latin, ECM style ballad, rocky guitars, and on selected tracks, dynamic vocals.
Featuring:
Richard Bailey, Julian Burdock, Tim Cansfield, Vanessa Haynes, Nigel Hitchcock, Rob Hughes, Rick Laughlin, Franceso Mendolia, Trevor Mires, Carl Orr, Roberto Pla, Martin Shaw, Satin Singh, Jeff Scantlebury, Chris Standring
Reviews: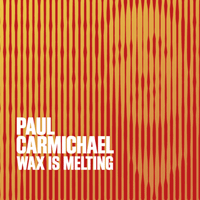 CHOW CD003
IN THE DISTANCE - a retrospective
OPEN THIS PAGE to listen to sample MP3
A retrospective release of live and studio recordings from around 1990.
I originally formed this band in the late 80s, to develop some instrumental compositions and playing styles I had in my mind. It's a first incarnation of the band, which has since moved on. These tracks are live recordings from around the late 80s. Tracks 7,8,9 were recorded by Greg Muden at Woodcray Studios, sadly now defunct.
Live band Musicians: Phil Todd (saxes and flute), Ralph Salmins (drums) Paul Dunn (guitars) Pete Lemer (Keyboards) Gary Kettel (Percussion)
Studio Band: Phil Todd (saxes), Ralph Salmins (Drums) Chris Standring (Guitar) Janette Mason (Keyboards) Simon Morton (Percussion)
I hope you enjoy these tracks.
Check out our live dates with the new band, where, with our new material, we will certainly be playing them again.
CHOW CD002